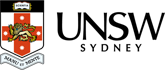 Graduate School of Biomedical Engineering (GSBmE), Faculty of Engineering, University of New South Wales (UNSW), Sydney, Australia is looking for PhD positions starting in Semester 2 (June/2019) and/or Semester 3 (June/2019) with fully scholarship support for both tuition fee and stipend.
The successful students will work on projects related to the design, fabrication, modeling, and control of soft robotics (novel soft sensors and actuators), flexible mechatronic systems for flexible surgical systems (gastrointestinal cancer treatments), wearable devices (for haptic/tactile displays), soft capsule endoscopy for obesity/cancer diagnosis, novel soft sensors and actuators, and other biomedical devices (treatment for respiratory disorder, rehabilitation…).
Detailed research projects will be discussed during the interviews. These positions will be based in Graduate School of Biomedical Engineering in collaboration with School of Mechanical and Manufacturing Engineering, Faculty of Engineering, University of New South Wales (UNSW), Sydney, Australia.
Prospective students with background in these following areas are desirable: mechanical design, mechatronics, soft robotics, smart materials, and control. Good hands-on skills and experiences in medical device design, mechanical fabrication, sensors, actuators, and soft materials are plus. Successful candidates should be highly self-motivated to pursue independent and interdisciplinary research.
-----------------
Application:
Interested students are invited to send their applications to Dr. Thanh Nho Do via tn.do@unsw.edu.au and include:
1) Cover letter with your detailed research interest (1-2 pages would be fine)
2) Your CV with detailed experiences (previous and current projects, publications) and includes two academic references
3) Academic transcripts and cert of degrees
4) Soft copy of your publications if any (e.g. journals, conferences, thesis…) and links to illustration photos/videos, developed prototypes, website...
5) Proof of English proficiency (TOEFL, IELTS...) that meets minimum requirement from UNSW (see below link).
------------------
Note: Only shortlisted candidates will be contacted for interviews. Successful students will work under Dr. Do's supervision.
------------------
Scholarship information:
- Key-dates: https://research.unsw.edu.au/key-dates
- International Students: https://research.unsw.edu.au/international-research-scholar…
- Domestic Students: https://research.unsw.edu.au/domestic-research-scholarships
- Home country joint scholarships: https://research.unsw.edu.au/unsw-home-country-joint-scholarships
- English requirement: https://www.unsw.edu.au/english-requirements-policy
------------------
Additional Offer:
- A top-up allowance per year for 3.5 years will be provided for exceptional candidates
- Annual travel fund for local/international conference and to visit collaborators' labs in USA and Europe.
------------------
About UNSW:
UNSW Australia is a research-intensive university ranked in the world's top 50 universities (QS rankings 2018). UNSW ranks 45th in the 2018 QS World University Rankings, 85th in the 2018 Times Higher Education World University Rankings, and ranked 36th in the world for academic reputation. UNSW is a member of the prestigious Group of Eight Australia's leading research intensive universities and is Australia's most comprehensive research-intensive university, one of only two in the world to be ranked in 50 subject areas in the ShanghaiRanking's Global Ranking of Academic Subjects 2017.